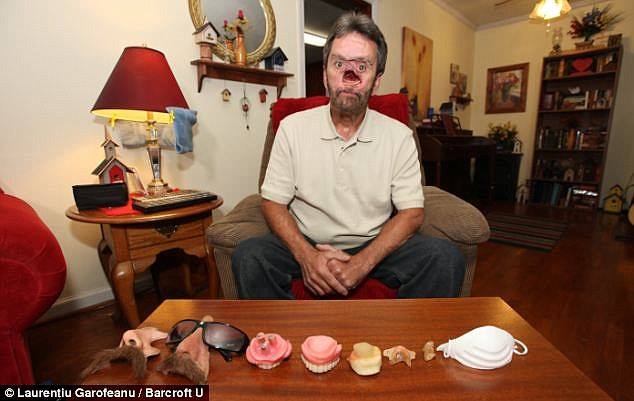 Donnie Fritts was diagnosed with a rare cancer, Ameloblastic Carcinoma, on December 23, 2002.
Three, stage four tumors, along with his forehead, part of frontal lobe, nose, upper palate, top lip and all of the center of his face was removed in August of 2003 during a 12 hour surgery.
He finished 36 rounds of radiation in November of 2003.
Reconstruction started in 2005.
A new face was made in 2009.
The whole face "failed" in 2010.
Donnie contracted 4 infections in his face in 2011.
Another new face was created for Donnie in 2012.
The face failed in 2013, 2014, 2015.
The newest reconstruction attempt failed in Jan, 2016 and was corrected.
Donnie doesn't have enough bone to support the prosthetic and since he is high risk for infection, is not a candidate for a transplant.
Dr. Michael T. Singer created a working, permanent prosthetic upper palate that allows Donnie the ability to enjoy a soft diet without having to "chew" with his fingers and has created a nose that covers less of Donnie's face.
Donnie's wife, Sharon, has to tighten the tiny screws that hold the facial bar in place. For the past few days, the screws seem to be stripped. This is bad news for Donnie. When the bar is loose, Donnie has severe headaches. Dr. Singer has been notified and the Fritts' are waiting to hear what he recommends.
The first nose created by Mr. Robert Barron, in 2009, failed and then several infections set in. The second nose he created covers too much of Donnie's face and while looking wonderful, it is very uncomfortable to wear for longer than a few minutes. Donnie's face gets very red, chaffed and sweats profusely under the mask. The moisture sets a stage for more infections.
Life for Donnie is painful and hard but worth fighting for. He continues to fight for life
The reconstruction continues, thank you for helping make this possible!
Donnie and Sharon appreciate your interest in their story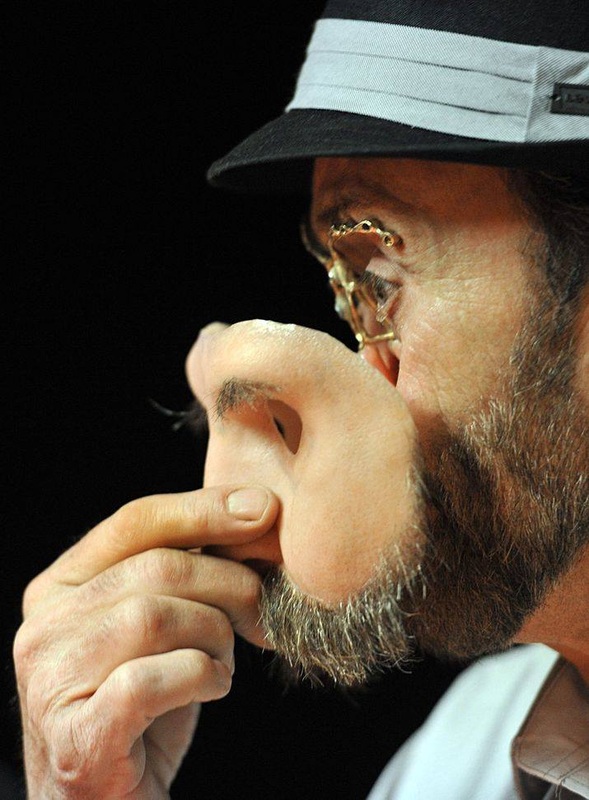 TO DONATE to this 501(c)(3) account
E. Silvers
431 Mount Vernon Drive
Calhoun, GA 30701
Make check payable to Barrett Rd COG Benevolence Fund/Donnie Fritts
ALL donations are for Medical and medically related expenses. This money DOES NOT go to Donnie or Sharon Fritts.